Single sided signs
Usually affixed flat on the exterior cladding of a building's facade, the single-sided sign is used to identify the corporate image of the company, display a removable advertisement or even direct consumers. Sometimes suspended from a pedestal oriented in a specific direction, it can also be used to publicize a punctual event such as a festival, to spread a message, indicate a direction and much more.
Single sided signs can take any size and any shape. While respecting the brand image of the company, the design of the brand must also be creative to attract the attention of consumers. From graphic design to installation to manufacturing, all stages of a project for a sign are therefore of great importance.
Since 1980, we have completed a multitude of projects of all sizes. Working at the provincial level, we are very familiar with the various municipal billing regulations as well as the standards for obtaining permits from the Quebec Ministry of Transport when necessary. Save time by entrusting us with these steps which can sometimes be long and complex!
For your single-sided sign needs, contact us!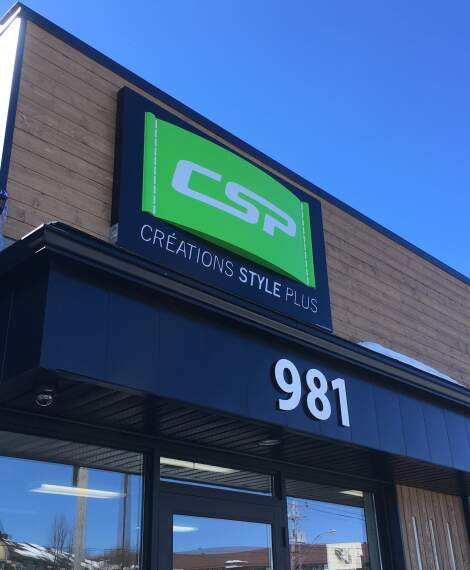 Ask a quote