Maintenance and installation
Maintenance and installation
Your sign reflects the image and DNA of your company. It directly influences consumers' perception of your services, which is why it is important to take great care of them.
Whether new or used, it is important to perform the annual maintenance of your sign to keep it in good condition. The inspection helps to prevent defects and to rid the boxes of insects or dirt that lodge there.
Repair, maintenance, refurbishment or modernization, whatever your type of sign and your need, we offer annual maintenance contracts.
Our advisors will be happy to evaluate your signs and then offer you an adapted service offer.
For your sign maintenance and repair needs, contact us!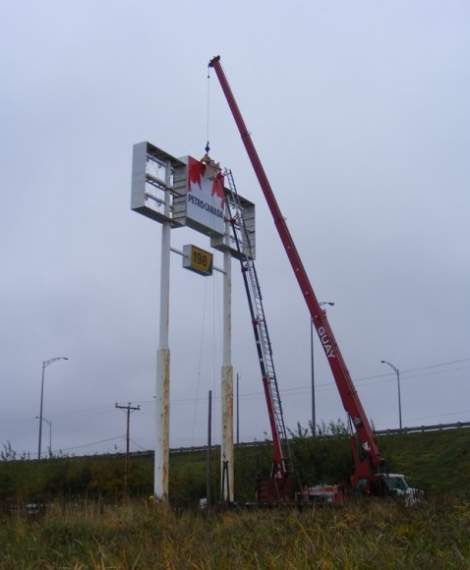 Ask a quote