Double sided signs
Double-sided signs are particularly effective for business-oriented businesses. Be visible from a distance, quickly capture the attention of consumers, regardless of the direction of their travel, authenticate a pledge of confidence by presenting its brand: the benefits of this type of sign are numerous. In the urban landscape, and even in the countryside, double-sided signs are ubiquitous, hence the importance of using creativity to stand out, both in the design of the brand as in the message communicated.
The possibilities are many: they can be bright or not, illuminated by fluorescent lamps, LEDs or projectors, suspended from a bracket or fixed to the ground, etc. From design to installation, our team will accompany you in your project. This is the image of your company that is involved, hence the importance of doing business with professionals.
For your double-sided sign needs, contact us!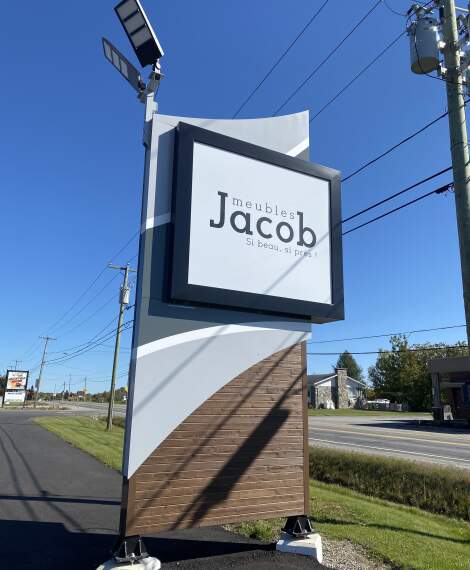 Ask a quote