Signs
Illuminated letters, single-sided signs, double-sided signs: a multitude of choices and solutions are available to you in terms of signs, hence the importance of working with experts in the field.
At Les Enseignes Professionnelles, each project is different. Our designers are inspired by different and innovative ideas to make your sign a personalized signature and your image. With our many achievements in each of the categories of possible brands, our team will advise you judiciously by methodically analyzing your needs and it will offer you the best solutions while respecting your budget. With one stone, you will get a unique project that really responds to your environment.
To know the different possibilities of signs which are offered to you, contact us!
Our services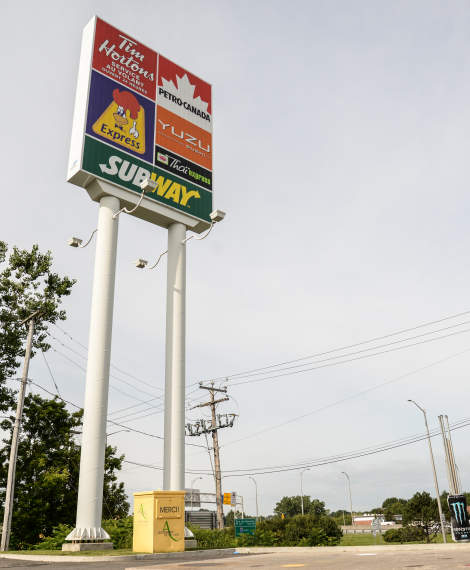 Ask a quote