Outdoor Signage
In the same vein, outdoor signage is just as important for leading your customers or suppliers. Examples of this type of signage are numerous: reserved parking spaces, delivery and shipping areas, prohibited access, speed limits and location plans are particularly common.
We have the expertise and resources to deliver a turnkey outdoor signage project, from field needs analysis to structure installation, concept development and fabrication at our plant.
For your exterior or interior signage needs, contact us!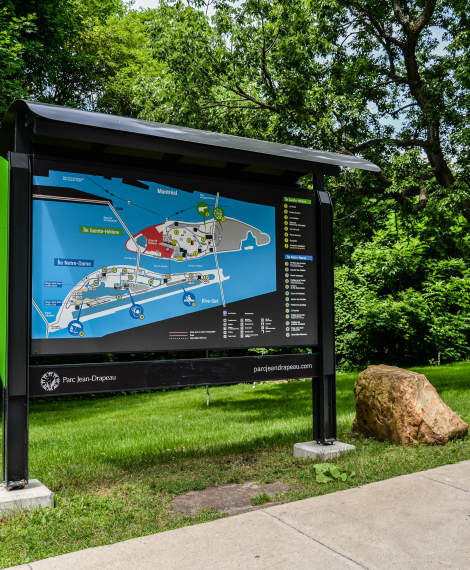 Ask a quote